News
UMGEOCON
Posted June 1, 2018, 3:29 p.m.
John DeGroote and Ben Gavin attended the Upper Midwest Geospatial Conference at the University of Wisconsin La Crosse on May 23-24th. They delivered a ½ day free workshop on GIS Programming (Python for ArcGIS). The workshop was well received by the 30 attendees from six separate states (Wisconsin, Minnesota, Iowa, Illinois, Ohio, and Tennessee). In addition, John DeGroote presented on the development of a citizen science application for water quality monitoring in Iowa. Ben received outstanding poster award (describing local 360° imagery Street View projects).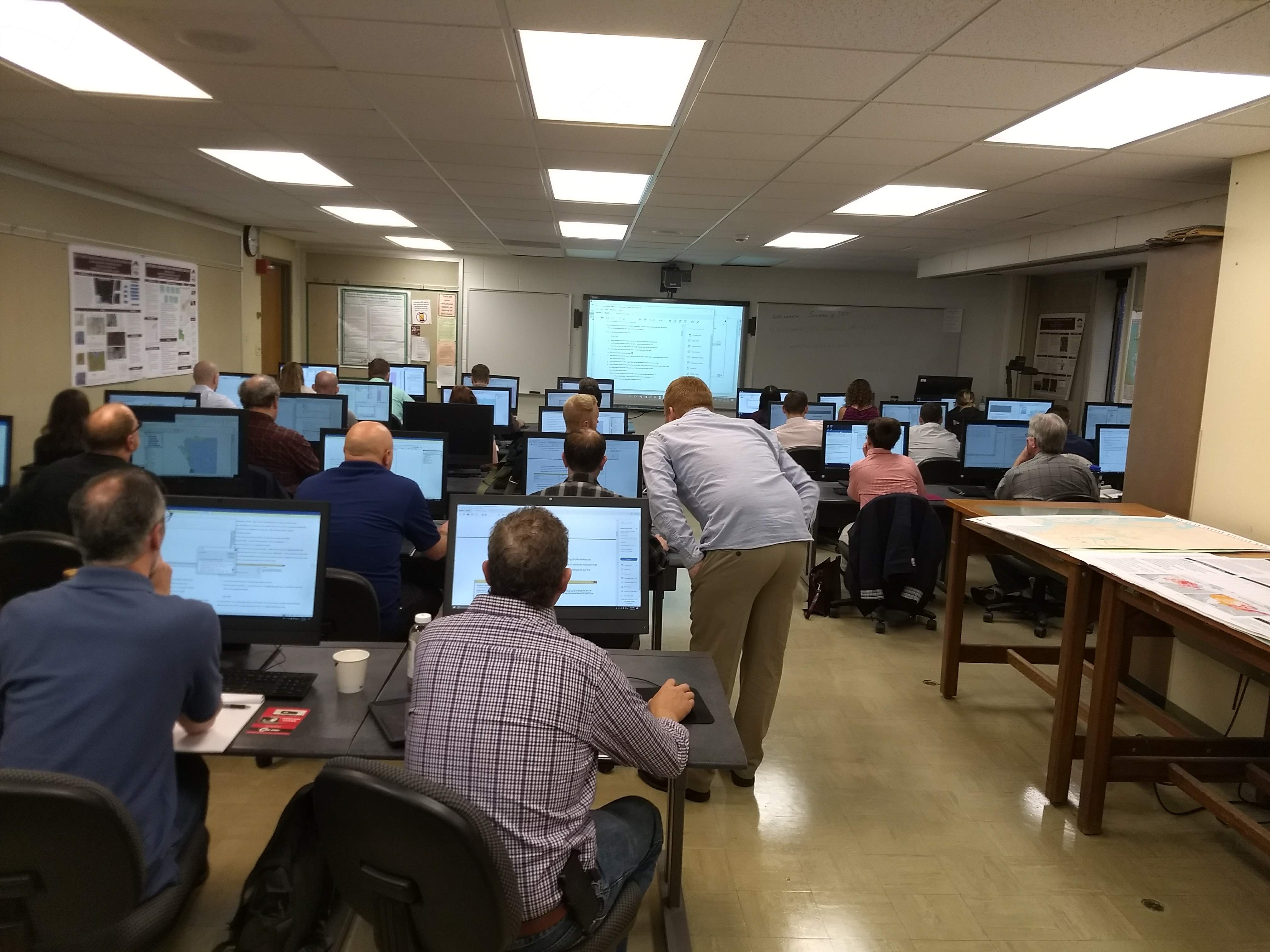 GeoTREE Students Graduate
Posted June 1, 2018, 3:27 p.m.
Three GeoTREE student research assistants graduated in May 2018. Blair Mirka worked for one year in GeoTREE and she will attend a Masters program at San Diego State University in Fall 2018 specializing in remote sensing . Charcey Peterson worked at GeoTREE for approximately six months. She began a position as a Software Engineer at Granular. The team Charcey is working with, provides geospatial insights to the ag industry by using remotely sensed data and automated geospatial analysis. Ben Gavin graduated and while he looks for a longer term job he continues work at GeoTREE leading a project to capture and publish 360° imagery to Google Street View for all campus sidewalks/trails/places of interest on campus. Ben will also be working on a similar project for the local Cedar Trails Partnership. In addition Dillon Constant graduated in December 2017 and continues work at GeoTREE before he will attend the University of Iowa Urban and Regional Planning program in Fall 2018.
CEEE Collaboration
Posted June 1, 2018, 3:27 p.m.
GeoTREE student research assistants Grant Burke, Matt Ruiz, and Taylor Garton helped develop mobile apps for spatial data collection for UNI Center for Energy & Environmental Education Land and Water Stewards to capture estimates of likelihood of pesticide application on residential lawns in three cities in Iowa (Waterloo, Iowa City, Dubuque).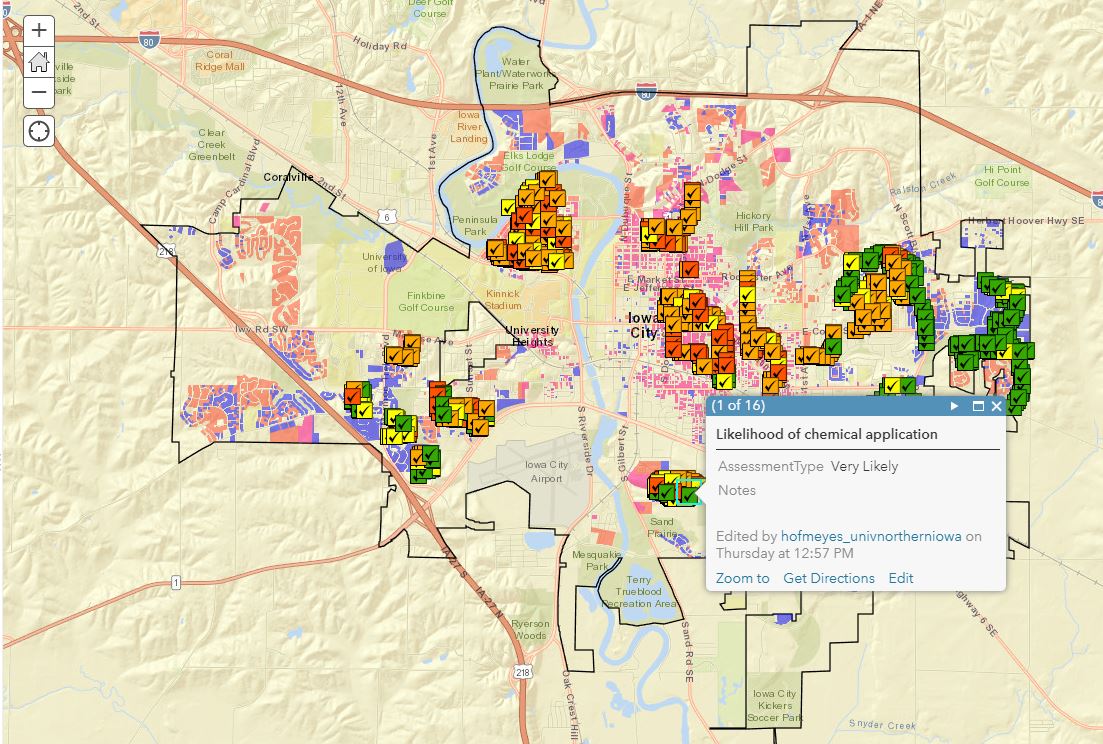 GeoTREE Center receives small grant from Cedar Trails Partnership
Posted June 1, 2018, 3:23 p.m.
The GeoTREE Center received a small grant to capture 360° imagery and video of the local bike trails and to publish the imagery to Google Street View. In addition the Center will build an interactive story map based around trail maps as well as the 360° imagery and video. This will build on work the Center has already done on Hartman Reserve nature Center (Street View Image), as part of an educational project in conjunction with 4th Grade teachers at Orchard Hill Elementary (Street View Image), and ongoing on UNI campus (Street View Example).
ArcSLAMM Modeling
Posted June 1, 2018, 3:20 p.m.
The GeoTREE Center completed urban stormwater modeling on the English River watershed in early 2018. In summer of 2018 they will be completing similar database development and modeling for the Clear Creek watershed containing parts of Coralville, North Liberty, Iowa City and other areas.