The UNI GeoTREE Center received a small mini-grant from the Iowa Geographic Information Council to develop a workflow for capturing 360° imagery and publishing to Google Street View. They also developed and delivered these lessons to Orchard Hill Elementary 4th grade classes. The lesson proved informative and fun for the classes. The students gained knowledge in concepts related to their curriculum such as Global Positioning Systems, latitude/longitude, camera/mobile app technology, and Google Street View.
The GeoTREE Center and Geographic Alliance of Iowa students Ben Gavin and Josh Dyer developed the workflow and lesson plans. Josh presented three separate lessons over three periods for each 4th grade class including each student having the opportunity to capture imagery inside and outside. 4th Grade teachers Joan Hewett and Karen Shook were instrumental in making these lessons a success in their classrooms while Cedar Falls School District Technology and Instructional Coaches Luke Wagner and Joe Carney assisted in the lessons.
You can navigate Orchard Hill school in published photos in Google Street View : Orchard Hill Playground
Below are two links for: 1: Instructions for workflow and 2: Instructions plus lesson plan slides and results slideshow.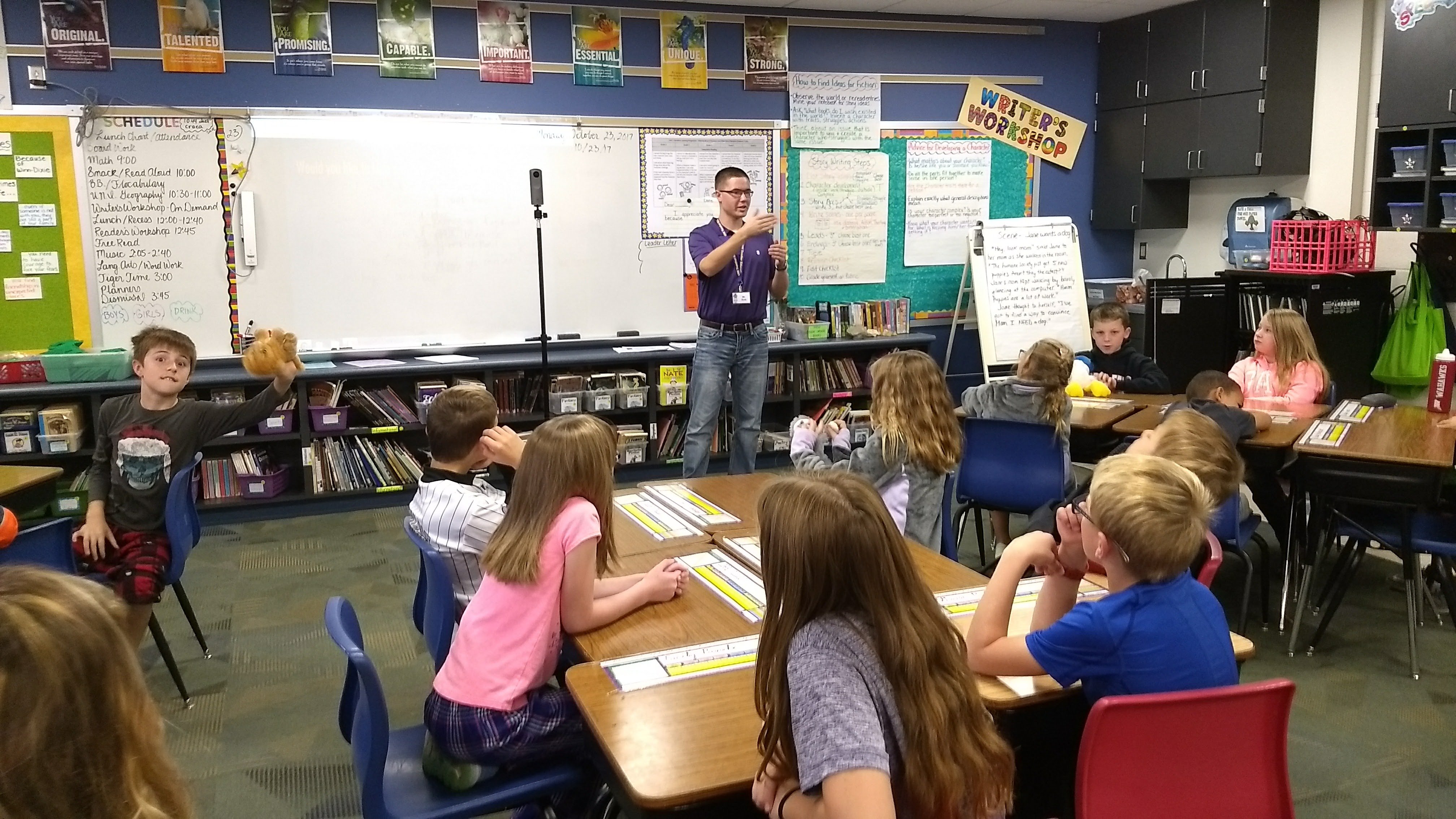 Workflow Instructions
All Project Materials